WHO WE ARE
Universal Industrial Care, located in the heart of the San Gabriel Valley, is a leader in providing occupational healthcare services for cost- and quality-conscious employers in our geographic region. In addition to offering a full range of physical and drug screening services, we specialize in providing comprehensive medical treatment and innovative disability management programs for injured workers.
OUR COMMITMENT TO OUR CLIENTS
Our philosophy is simple: to provide our patients with superb medical care while keeping an open line of communication with each of our employer clients. Our policy is to keep you promptly and fully informed of the medical status of each of your injured employees as they undergo treatment at Universal Industrial Care. Our medical professionals are readily available and will respond promptly and completely to your inquiries.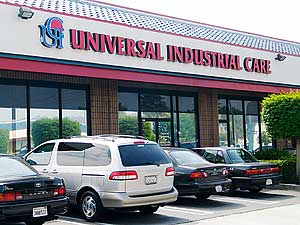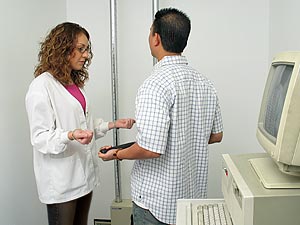 Our state-of-the-art facility, opened in August, 1999, has five exam rooms, a trauma room, x-ray department and separate areas for drug screenings.